Our Email Marketing Software
Over the years, we have tried and tested a wide range of email marketing software. After trying them and comparing them various times over, we have chosen one piece of software as our "weapon of choice". This software is also considered to be the best by a multitude of email marketing experts.
Introducing... Broadcast Hosting
Take a look at the quantity and power of the features and functionality offered by our favourite software.
Powerful and intuitive campaign reports
Who opened your message? How many times? How many people shared your campaign with their contacts? You can find the answers to these questions and many more besides easily and intuitively so as to be able to take better decisions and optimise the impact of your campaigns.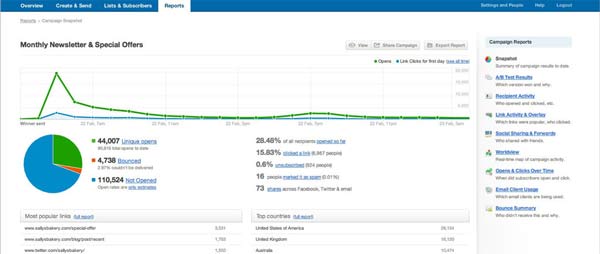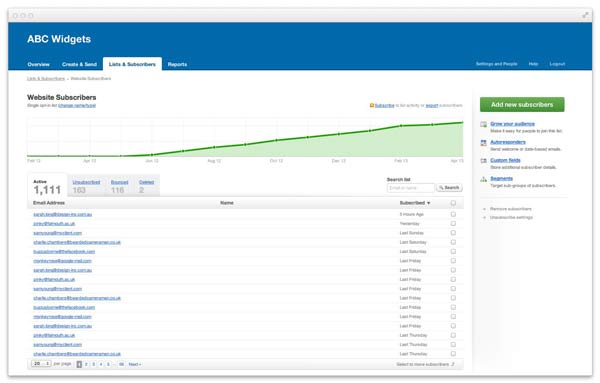 Subscribers and lists
It's never been so easy to manage your contact lists. Our software allows you to segment your campaigns with optimal precision, choosing to communicate the most relevant messages to the most relevant individuals to optimise response.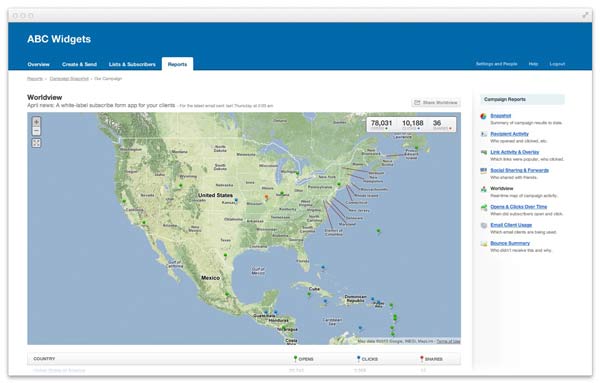 Global vision with worldview
You have at your fingertips a world map upon which you can view precisely who has opened your campaigns and where in real time.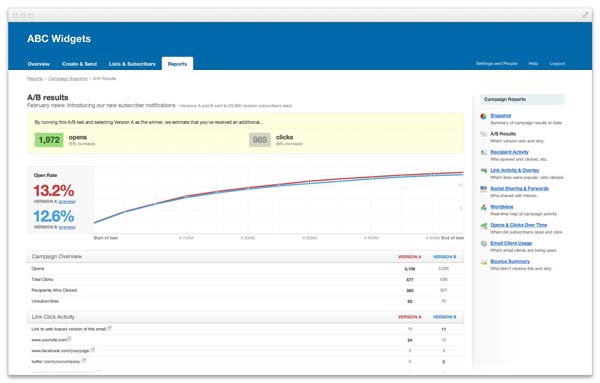 A/B split tests
With Broadcast hosting you can test different content, subject lines, designs or sender names to see which gets maximum engagement amongst your audience.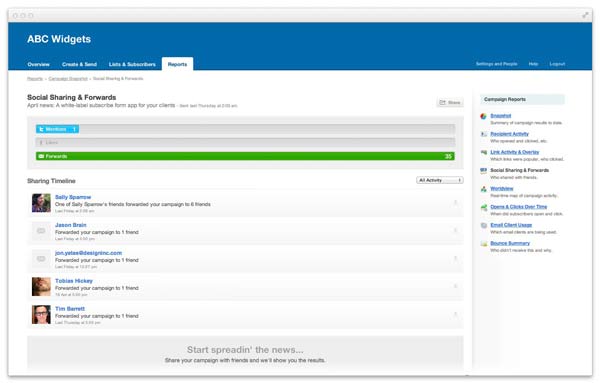 Social sharing and forwarding
Who shared your campaign on the social networks? Locate your most active users and find out the contents they like most. This way you can enhance your brand's social influence.
We'd be delighted to chat through your requirements and our services if you want to optimize your mailing lists and conversion and maximize the benefits they can pursing your submissions email marketing.
Give us a ring on +44 (0)118 907 6212 or +34 938 021 278 or leave us a message.
Optimized templates for mobile devices
We can help you to create the template you prefer. We will optimize it in order to assure it is correctly displayed, regardless of your users' device and mail server (Outlook, Gmail, Yahoo etc.)
Top notch deliverability
"Global inbox placement is at 75.9%. Meaning 1 out of 4 emails do not get placed into the inbox."

DMA "Take outs from the Email Deliverability Masterclass"(2012)
"The majority of blocked emails, 77%, are due to poor sender reputation."

DMA "Take outs from the Email Deliverability Masterclass" (2012)
Using Broadcast hosting takes all the technical and reputation hassle out of email marketing so you can concentrate on maximising your return on investment by sending relevant and useful information with appropriate frequency so that your recipients read, value and respond to your emails.
ISP feedback loop integration
When email recipients choose to mark your email as spam via their ISP or email software, rather than to unsubscribe, it's vital that they get removed from the list, by unsubscribing users who complain once you are reducing the likelihood of them complaining again, this means your overall complaint rate per IP or domain is kept low which is the key metric that ISP's use to choose whether or not to deliver your messages. By keeping your complaint rate low from your messages to ISP's which have feedback loops they are much more likely to allow your messages straight through to the inbox ensuring you continue to get your emails to the subscribers who actually want to receive them.
Scheduled campaigns
Stay in touch with your subscribers effortlessly. Create and schedule event driven campaigns for example: welcome messages, upsell messages (people who bought x also liked y), how-tos (how to get the best out of product x (that you bought, have added to your wishlist etc.). You decide the strategy, the software does the rest.
PRICING FOR USE OF BROADCAST HOSTING
Price per Campaign
£5.00
Price per Recipient (each time you send a campaign)
1p
Price per Test (make sure your design and content work OK on most email software)
£5.00

Bulk pricing is available with price per recipient dropping to as low as just 0.6p for campaigns to more than 500,000 recipients. For frequent senders we also offer monthly plans based on the size of your list and up to 5 sends per month or for super frequent senders we can even offer unlimited sends and free spam tests with pricing based on the size of your list - please contact us for more information.
Start email marketing with the best software available.
Sign-up now for a free account!
A word about permission
To use Broadcast hosting it's necessary that the people on your marketing list have given express permission that you email them or are already receiving emails from you from time to time with low volumes of complaints and unsubscribes.
Service Title:
Our Email Marketing Software
---
We have completed projects for...