A little bit more about the data centre
Location
Our servers are located in one of two UK data centre facilities, one on either side of Reading, Berkshire. Both have state-of-the-art facilities, top-quality connectivity and are manned 24/7 with skilled personnel. Having two sites allows us to provide literally bomb-proof disaster resilient systems, and allows us to keep our costs lower than our London-based peers.
Power
As well as short-term Uninterruptible Power Systems (UPS) systems there are multiple diesel generators at both sites, with a minimum of 96 hours fuel on-site, giving you total protection you from power failures.
Hardware
We use high-quality hardware in order to minimise the risk of failure. All of our dedicated servers also use RAID, providing additional resilience against disk failures. We also keep hot-standby equipment on-site so that even in the most catastrophic server failure event we can simply swap the disks into a new, identical chassis.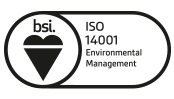 Security
There is a 24/7 on-site security presence with 24/7 internal CC-TV monitoring. In addition there are comprehensive security procedures including proximity access control.
Additionally, since we do not offer collocation, only a small number of authorised personnel have access to our portion of the data centres and your server.
Maintenance
All critical systems, such as UPS, generators and backup network links are tested on a regular basis to ensure that they are ready in the event of a real failure.
Network connectivity
Both data centres have independent dedicated gigabit fibre uplinks which take different routes to central London, one into Telehouse North and one into Telehouse East. From there the connections are peered with all the major UK backbones.
The two sites also have a gigabit fibre between them so if any one link fails data is automatically routed around the other two sides of the triangle.
Within the data centres we also ensure that there is no single point of failure up until the connection reaches your server. To do this we double-up on equipment such as routers, switches and firewalls in a mirrored configuration with a heart-beat monitor between the two sets.
At the data centres there is round-the-clock on-site security and internal CC-TV monitoring, comprehensive security procedures including proximity access control.
Unavoidable carbon emissions resulting from the operation of our hosting servers are offset by investments in forestry and methane capture.
Uptime
Our data centre provider guarantees 99.995% uptime for layers 1 - 4
Please contact us now to know more about the data centre.
We have completed projects for...